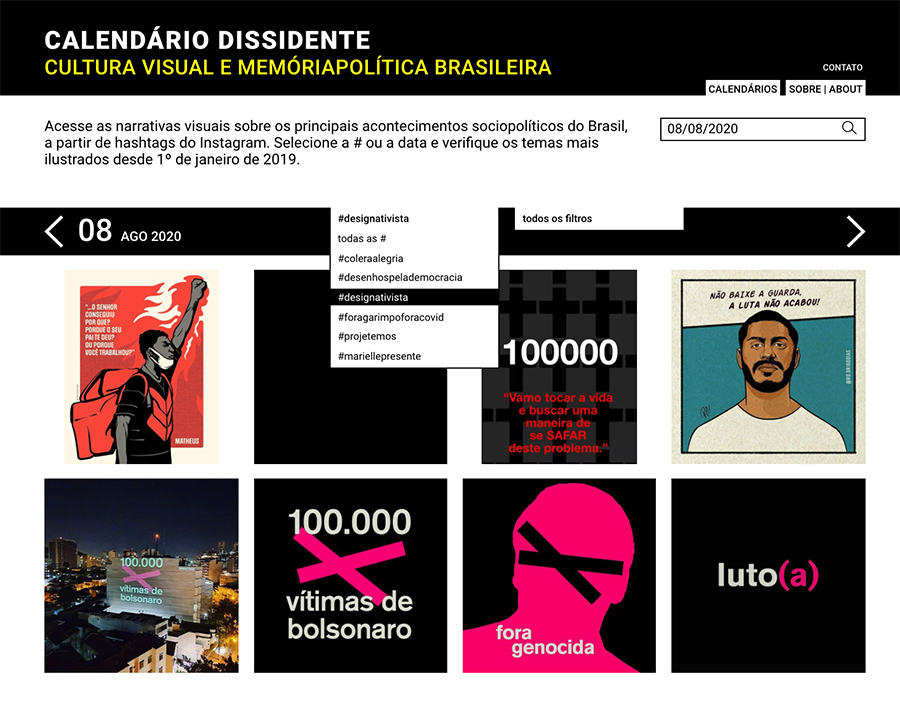 PhD research by Didiana Prata that is being developed in the Design Postgraduate Course at FAUUSP, supervised by Prof. Dr. Giselle Beiguelman, and partially held at GAIA, with coordination of Prof. Dr. Fabio Cozman. The project addresses the dissident visual narratives on Instagram and intends to investigate its aesthetic vocabulary from images that circulated on the platform during Brazilian's presidential elections of 2018 until Jair Bolsonaro's first year's term.
The research includes a set of experiments, such as a href="http://calendariodissidente.fau.usp.br/" target="_blank" rel="noopener noreferrer"> Dissident Calendar.
Participants: Didiana Prata, Giselle Beiguelman, Fabio Cozman, Vinicius Ariel dos Santos, Gustavo Polletti (Poli – USP), Vinicius Akira Imaizumi (Poli – USP) and Marcelo Vilela Gusmão (independent developer).