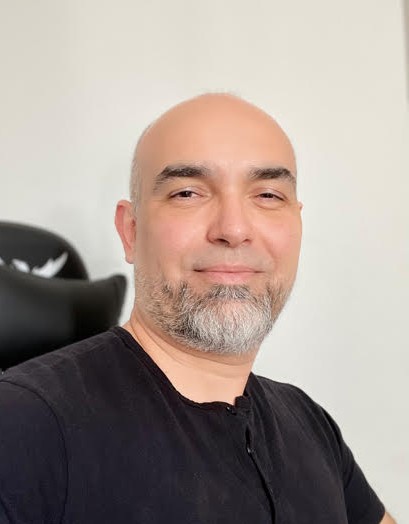 MOF Tech is a nanotechnology and advanced materials company with a focus on the development of customized and environmentally responsible metal organic frameworks (MOF's). With versatile applications such as gas adsorption, carbon capture, and food production, our highly porous MOF's offer innovative solutions for challenges in energy, environment, and agriculture.
RCGI held a conversation with its founder and CEO, Dagoberto de O. Silva, to better understand the path of one of the most promising enterprises produced from the center.
"The idea for the project came naturally. We wanted to create a startup that would meet the project's ambitions. Agrotechnology application requires large-scale production of materials, so it made perfect sense to open a company to apply these materials in the agrotechnology sector and produce it on a big scale", says Mr. Silva.
MOF Tech was born within the framework of Project 85: "MOF's for Agrotechnology: CO2 Capture and Nutrient Delivery," coordinated by Prof. Dr. Liane Marcia Rossi.
The startup was designed during the pandemic, and as soon as they pandemic was over, the project was implemented.
Regarding this stage, Dagoberto describes: "I used some nanomaterials to capture CO2 and produce long-chain alcohols from higher alcohols, and I always had this idea of undertaking nanotechnology and MOFS (Metal-Organic Frameworks), which in Brazil had no one working with this until then. It existed in other parts of the world; there was application in various areas, but in Brazil, there was no one taking on and working with this".
In terms of challenges, the CEO says they were more related to issues specific to the enterprise, such as administrative and financial issues. "In chemistry, we learn a lot about research, but they don't teach us how to do business, and that is always challenging at the beginning."
At this point, Mr. Silva remembers his experience at RCGI. " RCGI has always been excellent! Very supportive. I always count on the administrative sector, the professors, and the project group. I had a lot of support and encouragement from RCGI to open the startup. Today I can see the applications of everything I learned in academic life in a company, and that is very satisfying", he concludes.
Currently, MOF Tech is in the process of obtaining intellectual property.