20/09/2018

Imprimir
Bioenergy Hotsite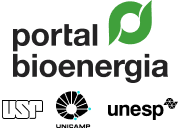 Doctorate in Bioenergy (PhD in Bioenergy) is an International and Interinstitutional Program focused on training professionals of excellence to work in Research, Innovation and Entrepreneurship, both in Academia, Government and the Private Sector.

Doctors trained by the program will be trained to face international challenges in relation to the replacement of fossil carbon and energy sources by renewable sources coming from Biomass. For this, the Course emphasizes the areas of "Biomass Production and Biorefineries", "Biofuels and Motorization" and "Socioeconomic and Environmental Sustainability".

The Course has a high-level Faculty, working in the various areas of knowledge necessary for a broad and solid training, in addition to providing students with a Professional Contact Network that is of great importance for the development of projects and insertion in the Market of Work.