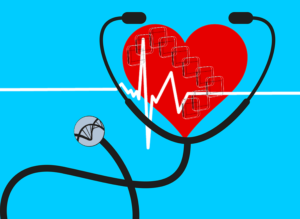 Rare diseases are those whose incidence occurs in up to 65 cases in each group of 100 thousand people [1] . It is estimated that there are between 6,000 and 8,000 different types of rare diseases worldwide [1]. In Brazil, there are approximately 13 million patients, 75% of which are children [1]. Still, according to the Brazilian Ministry of Health, 30% of these children die at the age of five due to lack of adequate diagnosis and treatment, in particular because the medical community lacks assertive knowledge on the subject.
Providing correct diagnoses in the shortest possible time, as well as adherence to the prescribed treatment, are the major factors of remission and increase in quality of life for patients with rare and chronic diseases, including those who stay in home care. However, 8 out of 10 patients have difficulties in maintaining adequate treatment due to the inability of caregivers to adhere to recommended medical protocols. Add to this scenario the lack of information and training of health professionals on these types of cases, and we arrive at the dramatic situation seen today. Even worse, the processes submitted for diagnosis and treatment involve a number of specialist physicians (on average 12) who share fragmented information, a situation that leaves for the patient's family the task of connecting those professionals. Besides increasing the chances of wrong interpretations, this scenario increases diagnosis time and also the financial and emotional costs of the treatment.
As observed, one core problem in the treatment of rare diseases is that information is dispersed among multiple actors participating in the treatment cycles. Currently, there is no open platform enabling the secure storage, integration, and sharing of information among those involved in the health cycle. In the medium-term, thus, we want to develop a safe platform for managing the cycle of treatment of rare diseases and, as a result, significantly reduce the time of diagnosis for such diseases. Among the means to achieve this goal, one promising step is to assess the technical feasibility of using Blockchain, distributed ledger technology (DLT), and Open Authorization (OAuth) for delivering: 1) data integrity, preventing transmission of incorrect data; 2) authenticity, through digital signatures and digital certificates; 3) confidentiality over a peer-to-peer communication channel, so only those allowed to access some piece of information effectively receive it; 4) traceability and auditing, capturing information changes and identifying those responsible.
Evidently, the resulting platform must be compliant with the General Data Protection Act [2]  and similar laws. At the same time, the target platform shall facilitate integration, through APIs, with legacy and innovative systems. Among the expected results, we plan to test distributed technologies, in particular Blockchain, DLTs and OAuth, integrated into the context of health in the state of São Paulo, Brazil. Besides evaluating their benefits (e.g., in terms of integrity, authenticity, confidentiality, traceability, and auditing services), we shall also asses the robustness, consistency, and limitations of those technologies.
This research project is a joint cooperation between BBChain and Escola Politécnica, Universidade de São Paulo (Poli-USP), besides being part of the University Blockchain Research Initiative (UBRI).
Contact information at USP: Prof. Dr. Marcos A. Simplicio Jr <mjunior(at)larc.usp.br>
See also:
References:
1. Ministry of Health. What are rare diseases. Avaliable: https://antigo.saude.gov.br/saude-de-a-z/doencas-raras (PT-BR)
2. Planalto. Brazilian General Data Protection Regulation (Lei Geral de Proteção de Dados). Available: http://www.planalto.gov.br/ccivil_03/_ato2015-2018/2018/lei/L13709.htm (PT-BR)