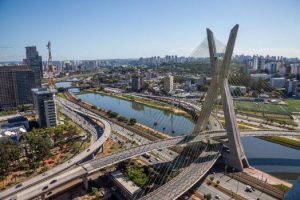 São Paulo is the most populous city in Brazil and is in the ranking of the 20 most populous cities in the world, with more than 12 million inhabitants distributed in 1,521 km2. Marked by a mix of different peoples, today there are over 70 countries that historically have left their mark on architecture, cuisine, religion, traditions and that form the identity of the people of São Paulo.
In São Paulo there are many interesting places to visit, restaurants to taste different gastronomy, museums, cultural centers and shopping centers. Even in the midst of so many buildings, there are many parks and green areas of Atlantic Forest.
100 must-go destinations of the State of São Paulo
Despite being near the coast, the city of São Paulo is located at 760 meters of altitude, which gives it relatively well defined seasons of the year: winter is mild and dry, summer is hot and rainy and autumn and spring are transition stations.
PAMinSA VIII will occur in August during the winter, and it is prudent to be prepared for lower temperatures, with maximums that may not exceed 20°C during the day and minimum below 10°C at night. However, the climate has undergone some changes as a consequence of the greenhouse effect, so it is worth checking the weather forecast for São Paulo a few days before traveling.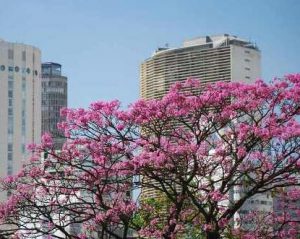 At that time, until the end of August, is the period of the flowering Ipês, tree symbol of the city of São Paulo. Delight in the most diverse colors!