Food Law
Food Law
(to be completed)
II INTERNATIONAL DIALOGUE – BRAZIL/PORTUGAL FOOD LAW
http://www.direitorp.usp.br/eventos/ii-dialogos-internacionais-food-law-clinic/
US/Brazilian Food Law in Dialogue (Yale-USP)
2018-2019: Aqui é Canastra: food research collaboration for enhancing policies, compliance and regulation – Brazilian handmake raw milk cheese collaboration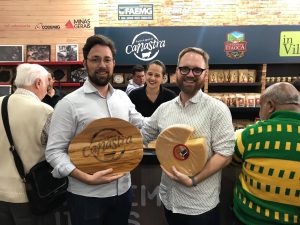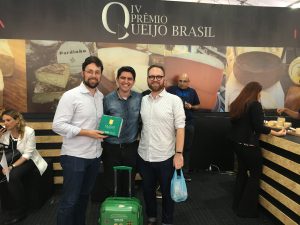 US-Brazilian Collaboration
US Team: Brian Fink, Harvard Food Law Fellow
Brazilian Team: Marco Aurelio Braga, PhD at the University of São Paulo
O programa de extensão universitária objeto desta colaboração propõe a condução de atividades em colaboração com a comunidade de produtores de queijo artesanal de leite cru localizados na Serra da Canastra e outras regiões produtoras de alimentos agroartesanais do país. Os objetivos do projeto, resumidamente, são (i) capacitar a comunidade a lidar com a regulação jurídica e administrativa de sua atividade produtiva; (ii) assessorar a comunidade no relacionamento com o poder público (advocacy); (iii) mapear a legislação penal e sanitária aplicável à atividade artesanal de produção de alimentos de origem animal, feito ainda não realizado; (iv) auxiliar a comunidade, envolvendo seus produtores, comerciantes e consumidores em estratégias de compliance e regulação da circulação de alimento.
O programa tomará por base o trabalho e as iniciativas já desenvolvidas há mais de 15 anos pela Associação de Produtores do Queijo Canastra (APROCAN) na defesa de seu patrimônio alimentar, articulando suas iniciativas com outras associações de produtores, tais como a Associação dos Produtores Artesanais do Queijo Serro (APAQS), Associação Paulista de Queijos Artesanais (APQA), Caminhos do Queijo Paulista e Associação ComerQueijo. Um dos objetos centrais da pesquisa é acompanhar as discussões e decisões regulatórias relacionadas à regulação do selo ARTE, conforme previsto Lei 1.283/1950, artigo 10-A, inserido recentemente pela Lei 13.680/2018. Espera-se impacto regulatório em mudanças sensíveis e profundas na realidade das mais de 80.000 famílias que dependem da produção artesanal no Brasil – tanto em torno das regras para se produzir o alimento como as garantias de sua circulação pelo país.
Desta forma, o objetivo é articular soluções alternativas na regulação do alimento agroartesanal, cujas caraterísticas produtivas são bastante distintas da produção industrial de alimentos, conforme tradicionalmente instruído pelo Regulamento de Inspeção Industrial e Sanitária de Produtos de Origem Animal (RIISPOA), que inviabiliza a atividade dessas famílias em mercados formais e regulados, limitando sensivelmente a agregação de valor aos produtos agroartesanais advindos daí, como queijo, mel, embutidos etc.
O projeto prevê a realização de cursos de formação, eventos, participação nas rodadas de discussão vinculadas à regulamentação do Selo ARTE, preferencialmente integrado às ações de extensão, pesquisa e ensino. Tem caráter orgânico-institucional, clareza de diretrizes e orientação para um objetivo comum, sendo executado a médio e longo prazo (Política Nacional de Extensão). Por ser educativo, cultural, científico e político, promove interação transformadora entre universidade e setores relevantes da sociedade brasileira.
2017: *YALE USP FOOD LAW (STRATEGIC PARTNERSHIP – CALL n. 644/2017)
In order to understand the aims of this initiative, it is important to have an insight of Brazilian Food Law and its challenges. In fact, Brazil has a vast amount of land available for immediate expansion of sustainable agriculture, whereas more than one million Brazilians are still suffering under child underweight, malnourishing and child mortality. Despite the lack of systematic reviews to support a more consistent scientific knowledge on the social organization of food in Brazil, the country is indeed a fertile laboratory for Food Law. On the one hand, the leading research organization EMBRAPA (Empresa Brasileira de Pesquisa Agropecuária) celebrates highly technological advancements in the enhancement of production and prepares the platform for giant conglomerates of industrial food system. On the other hand, so many millions of Brazilians suffer under extreme poverty, hunger and malnutrition at suburban and marginalized communities (favelas) and rural areas.
Many efforts to build environmental institutions, mobilization of environmental activism for pollution control and sustainable cities coexist daily with indiscriminate exploitation of natural resources, natural catastrophes caused by corporate misfeasance. Over the coming decades, global warming and climate change will affect food and water security in significantly and highly uncertain ways. There are strong indications that developing countries, like Brazil, will bear these potentially adverse consequences. It is also clear that part of the food security challenge is to provide a sufficient food system for billions of people (projected 9.2 billion in 2050) that use lower energy inputs and are capable to produce lower waste within current land use limits. We are moving to an era of disruption of food production: there has never been a more pressing need for a legal system that can ensure, healthy, sustainable, and just food distributed to everyone. The world's food supply has never been more tightly controlled by a small group of providers, whose decisions are rarely based on more sustainable practices.
Scientific Coordinator:
US Team: Joshua Galperin, Yale Law School
Brazilian Team: Eduardo Saad-Diniz, Ribeirão Preto Law School, University of São Paulo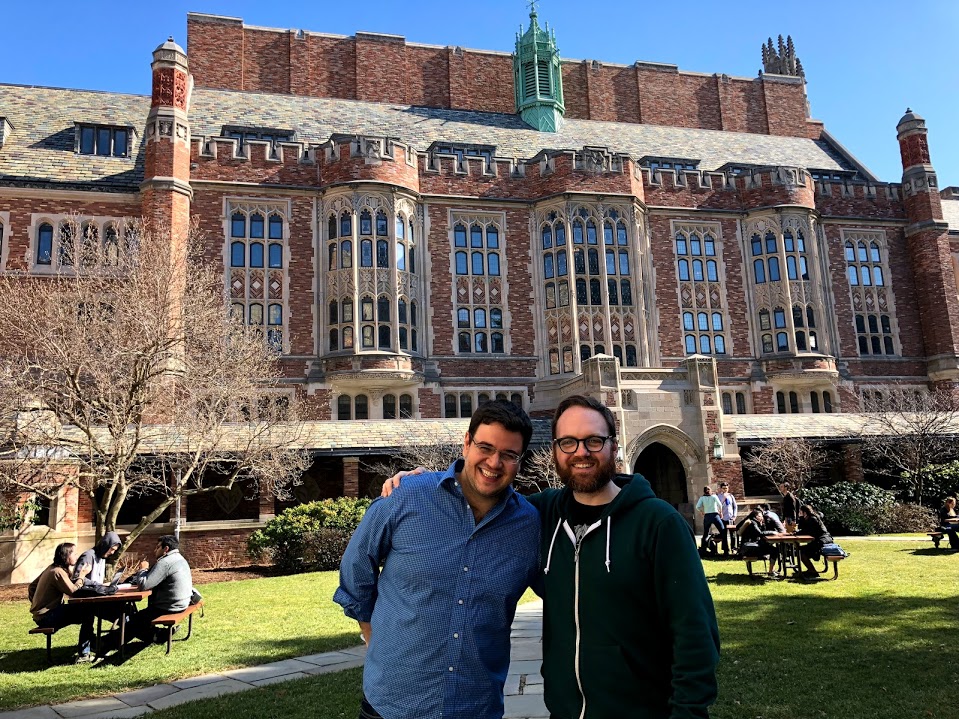 US/BRAZILIAN FOOD LAW IN DIALOGUE – Ribeirão Preto Law School, Brazil
THE GLOBALIZATION OF FOOD SAFETY REGULATION (ESALQ-PECEGE)