Leonardo Isper Nassif Barbin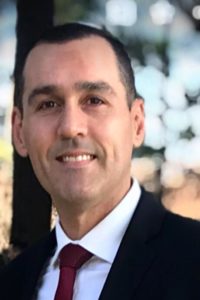 Last Update (October 2020)

Master Degree of Laws from Univesity of Ribeirão Preto (Unaerp). Bachelor of Laws from Law School of the São Paulo State University (Unesp), School of Humanities and Social Sciences, Franca. Police Chief of State of São Paulo. Professor of Criminology at the Police Academy (Academia de Polícia Civil Dr. Coriolano Nogueira Cobra).

Publications

Articles and chapters

1. SOUZA, José Fernando Vidal; BARBIN, Leonardo Isper Nassif. A responsabilização civil por dano ambiental das instituições financeiras na concessão de crédito em projetos de investimento. Revista Internacional de Direito Ambiental. , v.1, p.139 – 167, 2012.

2. BARBIN, Leonardo Isper Nassif. Restrições ao Poder Geral de Cautela: seus limites e discrição judicial. Revista dos Acadêmicos de Direito UNESP. , v.1, p.135 – 148, 1998.

3.FERNANDES. Aline O. F.; JORDANI. Denis Ortiz; SILVA. Juvêncio Borges; TARREGA. Maria C. B. T.; DUARTE JR. Dimas P.; FARIA. Tiago Miguel; CALÇADO, Gustavo Silva; ZANETTI. Jose Carlos T.; ZAGO. Evair de J.; MACHADO. Fabrício J.; ARANTES. Danilo; RAMOS. Adriana Monteiro; SILVA. Nivalda de L.; ANDRADE. Renato F. de; BARBIN, Leonardo Isper Nassif; MOTTA. Artur F. M. R.; MOTTA. Artur W. M. R.; OLIVEIRA. Marcelo H. M.; MOTTA, M. C. C.; MOTTA. Reuder C.; NASCIMENTO. Carlos E.; GUTIER. Murillo S.; FABRI. Andréa Q.; CORREIA JR. Rubens; BAREATO. Larissa P. P. J. R.; FRANCO Fº. Alberto de Magalhães; LÉPORE. Paulo E.; LUCIO, Rodrigo Donizete; CARVALHO. Rodrigo F. de. Neoconstitucionalismo: uma breve análise de seus antecedentes históricos e filosóficos. In: A construção de uma ordem constitucional fundamentada nos direitos coletivos ed. Franca: Lemos & Cruz, 2009, v.1

Book 

LEHFELD, Lucas de Souza; CARVALHO, Nathan Castelo Branco de; BARBIN, Leonardo Isper Nassif. Código Florestal Comentado e Anotado. São Paulo: Método, 2013, v.1. p.352.