Videos&Conferences
Videos&Conferences
ESUMP – Vitimologia corporativa e responsabilidade penal da empresa
https://www.youtube.com/watch?v=tNBrhIaQZyM
Diplomado de la Universidad Andres Bello, Chile – Criminalidad de los Poderosos: El Caso Odebrecht como paradigma de la corrupción transnacional (coord. Pablo Galain Palermo)
Academia CEJUSOP – Lima, Peru – "Compliance, RPPJ y DDHH"
MPGO
MP e Gestão baseada em evidências
MPGO – Compliance e direitos humanos
MPGO – Compliance e responsabilidade penal da pessoa jurídica
https://www.youtube.com/watch?v=t9HJXgQ_QtI
https://www.youtube.com/watch?v=pIKyarSmqyY
https://www.youtube.com/watch?v=2rcM1suthOE
https://www.youtube.com/watch?v=WDio8xWAnaE
IBDPE
https://www.youtube.com/watch?v=PzExN7XSpsA
https://www.youtube.com/watch?v=PzExN7XSpsA
CERS – 21. Congresso Jurídico Online
ESA-OAB/SP – Compliance e criminologia corporativa
Justicia Restaurativa Empresarial
IBCCRIM – Novas Tendências do Direito Penal Econômico
https://www.youtube.com/watch?v=ZoKdmg1qy8E
Angola v. Golias – Multicompliance
21.11.2020 – Curso Popular de Formação de Defensoras e Defensores Públicos – "Criminologia Corporativa"
09.11.2020 – "O dilema das redes" – coord. Eliana Franco Nome
04.11.2020 – Senhor Criminologia – Ética negocial e compliance
21.10.2020 – CONACOM (Comisión Nacional de Compliance – México) – Las defensas corporativas en compliance
https://www.youtube.com/watch?v=Srw9mTg95ho
21.10.2020 – Direito Penal Tributario – I Congresso Internacional Direito Tributário da FDRP/USP
https://www.youtube.com/watch?v=3qizDBJfL_w
14.10.2020 – Seminario Permanente de Direito Penal Empresarial e Comparado (PUC/RS) – Coord. Marcelo Almeida Ruivo
IBDPE – Justiça Restaurativa Empresarial
https://www.youtube.com/watch?v=u19kzWk3Z0c
IBDPE – Como lidar com as falsas estruturas de compliance
https://www.youtube.com/watch?v=PzExN7XSpsA&t=4547s
02.10.2020 – IBCCRIM/Coimbra – Novas Tendências do Direito Penal Econômico
https://www.youtube.com/watch?v=ZoKdmg1qy8E
30.09.2020 – ESUMP-MPGO – Compliance Officer
https://www.youtube.com/watch?v=WDio8xWAnaE
Tecnologia de compliance – ESUMP-MPGO
https://www.youtube.com/watch?v=pIKyarSmqyY&feature=youtu.be
ICP – BH *ICPCast
IDP-ITEC
https://www.youtube.com/watch?v=TXowDnMwqc0
Tax Compliance – FDRP (Nishioka-Guilherme Mendes)
Facultad de Derecho UNMdP – Conversatorio de Derecho Penal con la participación del Dr. Daniel Rafecas (Argentina), el Dr. Eduardo Saad-Diniz (Brasil), el Dr. Manuel Cancio Meliá (España) y el Dr. Percy García Cavero (Perú). Presentado por el Dr. Marcelo Riquert.
MPGO
"Criminologia corporativa" – Senhor Criminologia/CPJM
AMMP – Criminologia e Vitimologia Corporativa
https://www.youtube.com/watch?v=Vf_bvy3C_Rc
MPGO
UFF – Volta Redonda
https://www.youtube.com/watch?v=iu4RvG7xprU
https://www.youtube.com/watch?v=iu4RvG7xprU
ABRAT – Compliance e relações trabalhistas (in collaboration with Prof. Carolina Busco, Chile)
APC – USAL
Taller de Dogmatica Penal (Peru) – Abril.2020
Grupos de Estudos Compliance – ESMPGO
(to be completed)
Webinar Compliance – Ética, comportamento e compliance: a gestão de desastres e a gestão de risco
Whistleblowers e Justiça Negociada – Debates EMERJ
V Seminário Internacional TCE/SP – Boa Governança no Setor Público
https://www.cnmp.mp.br/portal/todas-as-noticias/12580-relacao-entre-governanca-e-direitos-fundamentais-e-debatida-em-seminario-no-cnmp
Seminário IEA – FFCLRP – USP – IV Seminário Internacional de Criminologia – "Convergências entre a criminologia corporativa e a criminologia desenvolvimental"
IV Seminário de Direito Econômico FDRP-USP (Coord. Juliana Oliveira Domingues)
Palestra Compliance – Escola Superior do Ministério Público de Goiás
Mesa de Estudos e Debates IBCCRIM – Desafio da porteção do meio ambiente e o Caso Samarco
Justicia Restaurativa y el Caso Samarco
Food Law
VII Encontro e II Simpósio Internacional de Bioética – Mackenzie – Bioética e compliance na área da saúde: fundamentos filosóficos e pesquisa baseada em evidências científicas" – 07.5.2019
México: "Ética en los negocios y compliance en Latinoamérica: la Lava Jato como producto brasileño de exportación" en el programa mexicano Conciencia Fiscal, conducido por Franklin Ruiz:
https://1drv.ms/u/s!AlAkpiVfM6Y9hkbjihjZ1ikAeHAW
Aula Inaugural Semana de Pós-Graduação – Direito Penal Econômico e Compliance – Faculdades Damásio
IV Seminário Internacional Boa Governança no Setor Público – TCE-SP
B&C members comment on Weak Flesh Operation and its relations to food safety control.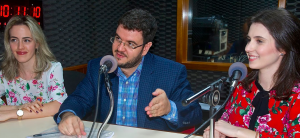 —
B&C member comment of the Samarco Case legal consequences.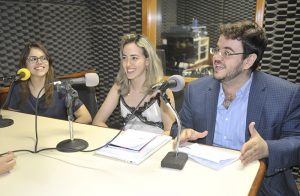 —
Professor Eduardo Saad-Diniz lecture at the Court of Accounts of the State of São Paulo.
—
International Seminar of Good Governance in the Public Sector
—

O ensino da bioética nos cursos de graduação

http://iptv.usp.br/portal/video.action;jsessionid=9D33E72BA80F8B1A874231B26B44BBE1?idItem=32974&idVideoVersion=29294

—

2o. Seminário de Direito Econômico FDRP/USP

http://iptv.usp.br/portal/video.action;jsessionid=4D29232890734ECEA539081E2511246A?idItem=38065&idVideoVersion=46539

—

Compliance como ferramenta de gestão

—

Governança e Compliance: Estratégias de Prevenção à Corrupção FDRP/USP (Edital PRP 473/2016)

http://iptv.usp.br/portal/video.action?idItem=35176

http://iptv.usp.br/portal/video.action;jsessionid=06AEB6E25EB56F86A4077EB35ECB434C?idItem=35176&idVideoVersion=31148

—

Strategic Workshop – Governança, Risco e Compliance realizado no dia 14/04/2016 no auditório da Faculdade de Direito de Ribeirão Preto – USP

I) http://iptv.usp.br/portal/video.action?idItem=33156

II) https://iptv.usp.br/portal/video.action;jsessionid=37B363661A6B47EF496A9C502662E91D?idItem=33163&idVideoVersion=29440