Post-Doctorate Studies at FSP
With the purpose of allowing the development of PhD graduates in research activities and contributing to enhance the scientific excellence level of the University of São Paulo, the Post-Doctorate Studies of USP is a research program conducted in the Units, Integration Organs, and Additional Organs by PhD professors.
Application for the Program can be done at the Commission for Research's Office, meeting the requirements under Resolution 5868, dated September 23, 2010.
Compulsory Documents to be forwarded to the Commission for Research:
Internal rules;
List of compulsory documents;
Application form;
Extension form;
Conclusion form.
Annexes of Resolution 5868 (in ".doc" format):
Annex I (Term of Commitment of Post-Doctorate – modality without scholarship);
Annex II (Term of Agreement);
Annex III (Statement of Acknowledgement of Intellectual Property Rights).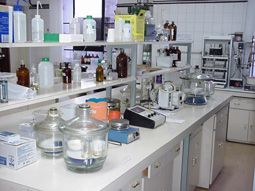 Observation: It is necessary to refer to articles 3rd and 8th of the Resolution above, concerning the fulfillment of the compulsory annexes by the person interested in participating in the Post-Doc Program, according to the modality of his/her program.
Registration of the Young Scientist on the FSP Research Commission. The Young Scientist of FAPESP (Foundation for Research Support of the State of São Paulo) will be able to apply for the Post-Doc Program of USP at the Research Commission Office of the School of Public Health. Thus, the Young Scientist will be able to hold a USP-numbered card, which will make his/her life a lot easier at USP and be entitled to receive financing aids and be placed in the Work Unit.